I have made a small blackwork Christmas tree pattern that is quite different from the ones before. I called it a "modern Christmas tree", my OH called it "psychedelic" :).
Anyway, I stitched it, using two threads in the middle, and one thread for the rest. Here it is, still in the hoop:
And the pattern:
Can you find the difference? :D :D Actually, I made a mistake but was too lazy to frog it, so I adjusted the pattern: there is one extra stitch on the top in the stitched version - now you can choose which version you want to stitch.
Also, I would like to share with you some pictures from our afternoon trip: we visited the julmarknad, that is Christmas market in Gammla Uppsala. There were lots of crafty things. Unfortunately, most of my photos turned out to be horrible, but these two perhaps give you an idea: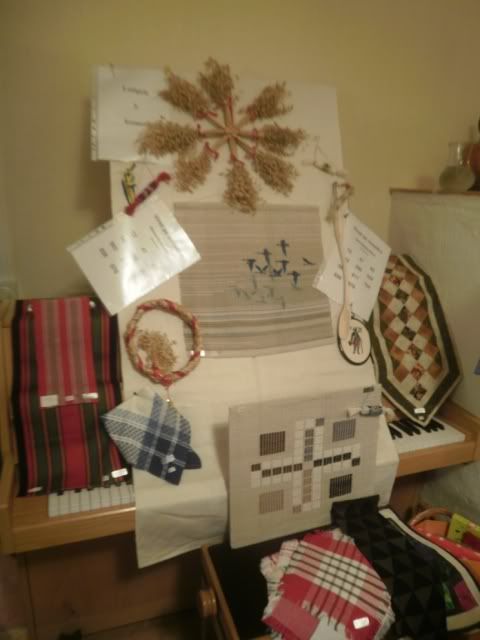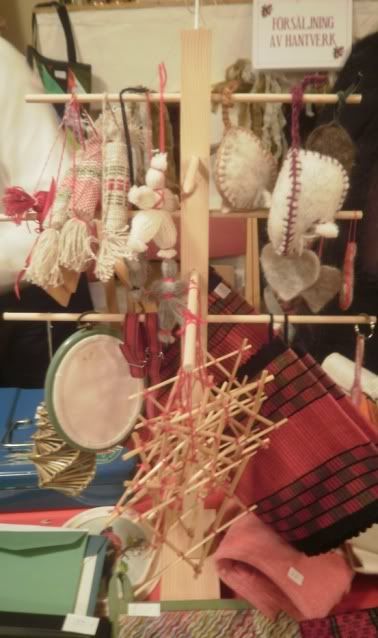 Happy Christmas preparations, everyone. :)