I have done some embroidery on felt, and made some bracelets earlier, and recently three key-holders. I am trying to sell them in my webshop. I thought perhaps you would like to see them. I am planning to do some more, for example mobile phone holders, more jewellery, beads, combining felt with cross stitch, etc. Perhaps one day I will be able to make my own felt, too. I am always looking for new ideas. Suggestions are welcome. :)
This is a keyholder in which you can pull in the key.
This is it with the key hanging out.
With the key inside:
And the back: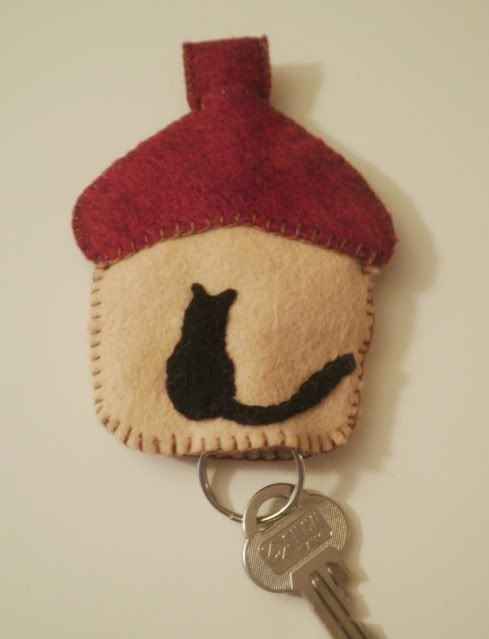 I made two more in other colurs: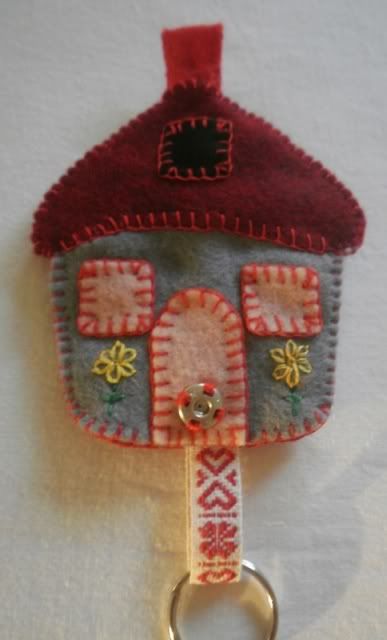 And finally, a bracelet: