Wishing all my readers who celebrate, a very merry Christmas. And even if you don't, I wish peace and joy to everyone.
Accept these speciality-stitches mini-ornaments as my gift to you. They can be done in half an hour or so if you can find a little stitchy time during the holidays.
In the middle you can find smyrna stitch, then heringbone leaf stitch (find a diagram here: http://www.catiacrafts.com/tips.html - scroll down a bit) and different size star stitches, don't know their names but I hope they are obvious from the pattern.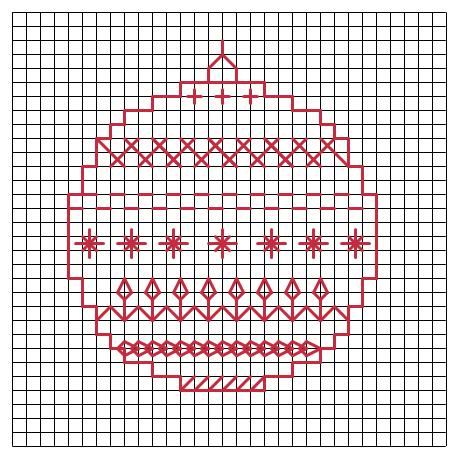 Do the blackwork border first. The stitches used are: standing crosses, heringbone, running stitch, star stitch, the "candles" are made with lazy daisy stitches, then chain stitch and half cross stitch.