Let me show you some of the old Hungarian folk art motifs that I stitched or used for inspiration in my stitching.
This is going to be a cushion cover, it is still in progress. I come back to it in every few weeks.
Some small gifts stitched for friends:
a humbug: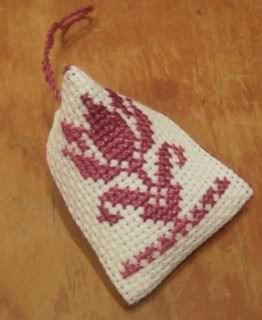 And the other side:
A mattress pincushion made for my goddaughter :
some bookmarks: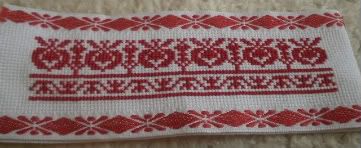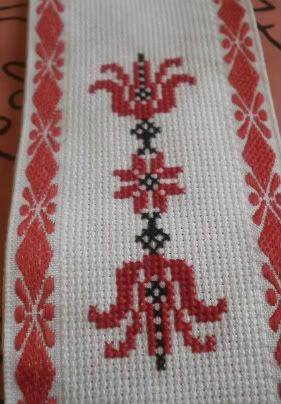 This one ended up as a "label" for a jar of paprika:
Biscornus: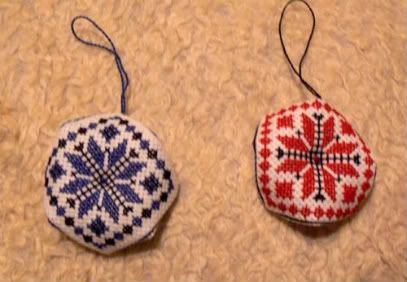 A Hungarian cow :)
A set of Hungarian gifts:
My very first ATC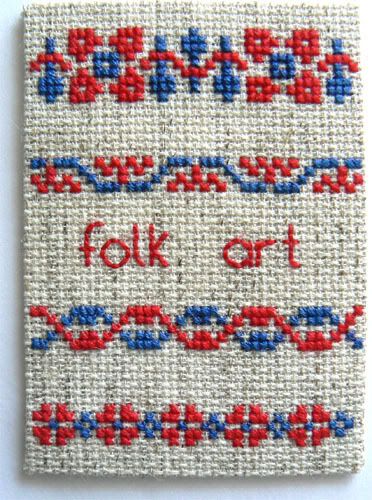 And these are motifs from Lengyel Györgyi's book, stitched with different variegated thread. I was planning to put them together into a cushion but they have become a UFO. Perhaps I should continue...