As some of my friends might already know, I am from Hungary, but since August I have been teaching Textile Crafts (syslöjd) in a school in Sweden.
I would like to share some of the work my students have done, also show some pieces that I made to encourage them, give them some example or inspiration, or sometimes, just for fun :)
Please, enjoy the show!
With year 8 we have made some dolls. First, let me introduce you to Piroska, my very own Hungarian doll - I made her about a month ago.
I think, some of my kids have done a better work than me :D :D
Sara's doll:
Paulina's: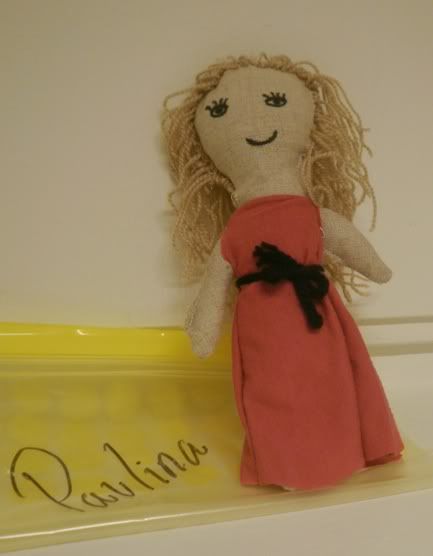 Klara's (a bit unfinished but still cute):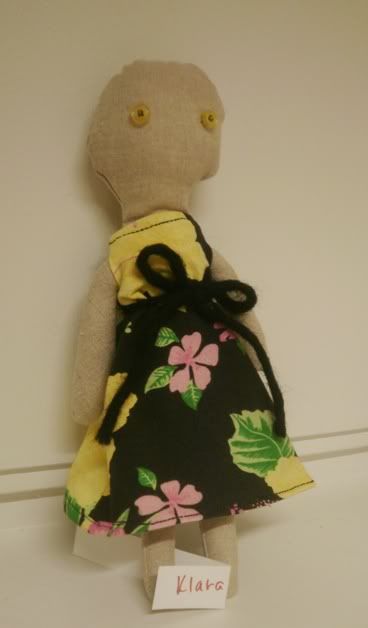 Emil's (made of rolled up felt pieces sewn together - an original, ingenious technique!):
Edin's ( a voodoo-doll, made of yarn wrapped around a piece of wire)
David's:
Chino's: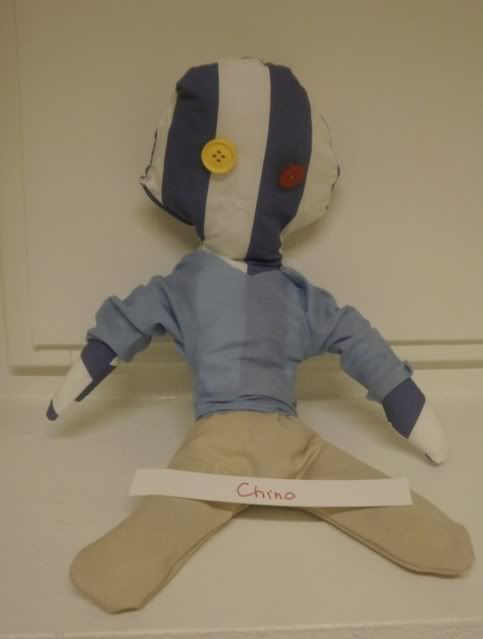 and finally Gangsta Bear by Carl: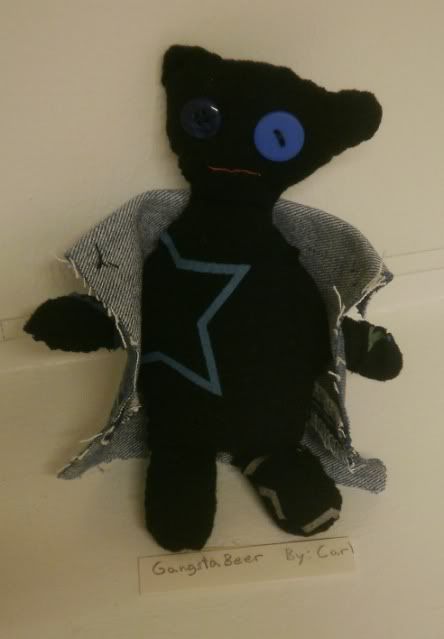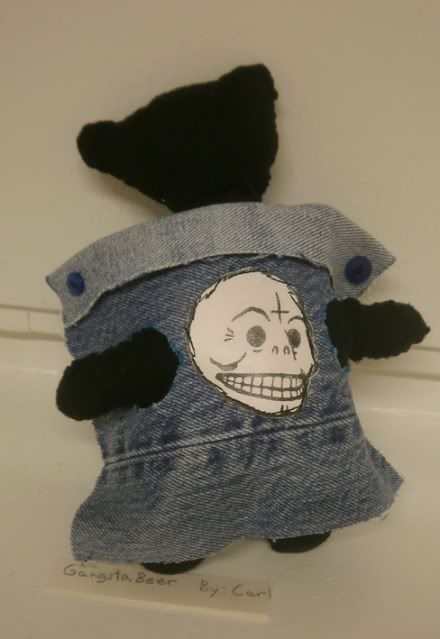 (Can you see the detail of the buttons on the collar? :D )
With year 9 we made an embroidery sampler. They designed their own sampler, there was supposed to be some "words" and some motifs on it, as well as different stitches. Considering that some of them had never done anything like this before, I am amazed at the results. Really proud of them all. :)
Leslie:
Jessica:
Sarah: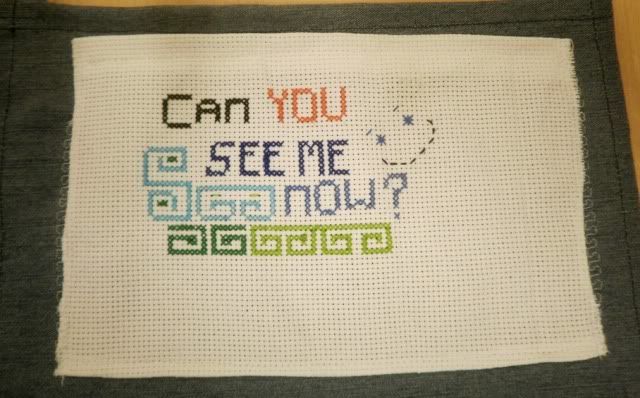 Mohamed:
Anna:
Enya:
Moa:
Torry: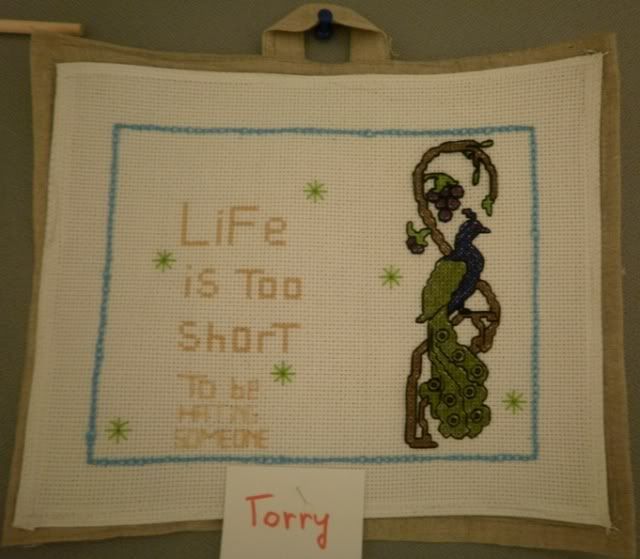 Well done, kiddos! :D