I know we are all busy preparing for Christmas, shopping and cleaning and decorating (not me, to tell the truth, I am trying to cure myself from this horrible cold and taking it easy) - but in this hectic time we need even more to be able to sit down for a while and relax with some stitching.
Here is a little pattern to help you with it, and it can be a good last-minute gift or decoration.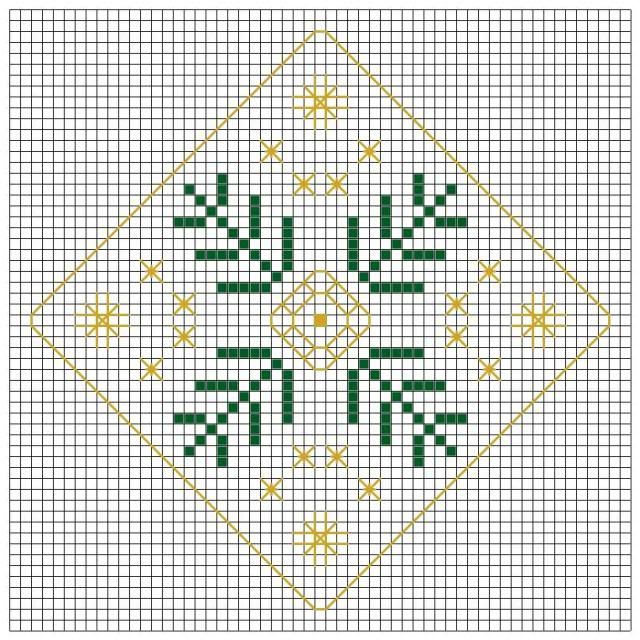 You can leave the middle square empty if you want to add a fancy button.
If/when I have time to stitch it, I will use metallic gold instead of the yellow. You know, we can all do with some extra bling in our lives. :) ;)
Hope you like it.