This is not your typical cross stitch topic :D I made it a while ago when two of my students won the national competition in electronics. It is supposed to be a circuit board. I made it into cards for them.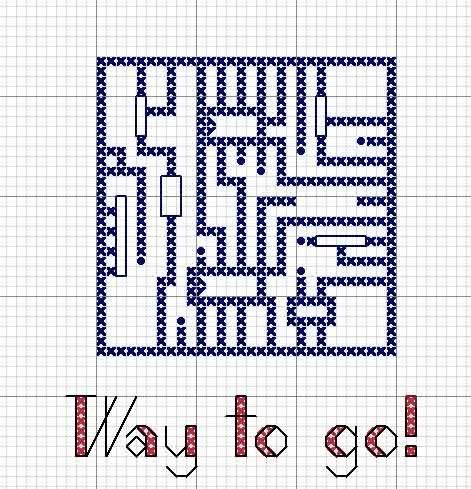 This other one was also a Well done card for success in an English competition. I hid the words in a word search game. I don't have the pattern for it but you can adapt the idea. :)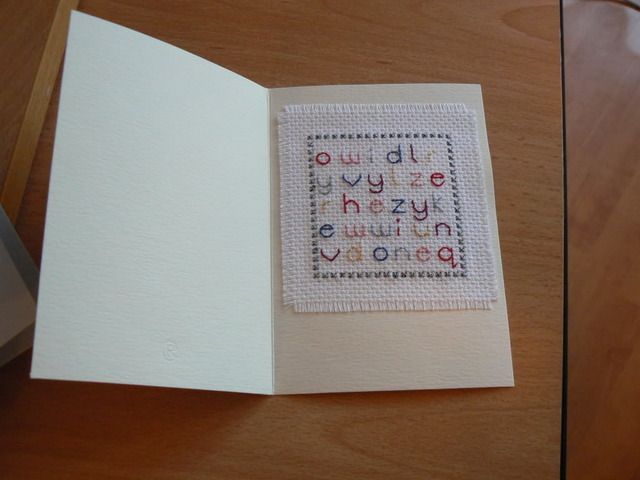 This one is a combination of cross stitch and makrame. It was just an experiment, but I really like it so might try some more. I think it is going to make a nice card, too.