I have started to learn to crochet many times, but last time I was really determined and now I can say I know the basic stitches, and have made about 25 squares for a future afghan as practice pieces. But I am still quite inexperienced, find it difficult to crochet evenly, struggling with patterns etc.
So I discovered "whimsical crochet" when you can say it looks like that on purpose LOL.
My first such piece, crocheted without any pattern, just as it came, was a bracelet for my daughter and she loved it. She encouraged me to make some more, so here are the experiments. Sorry about the ironing board and the pins, they are being blocked right now.

and the craziest ones: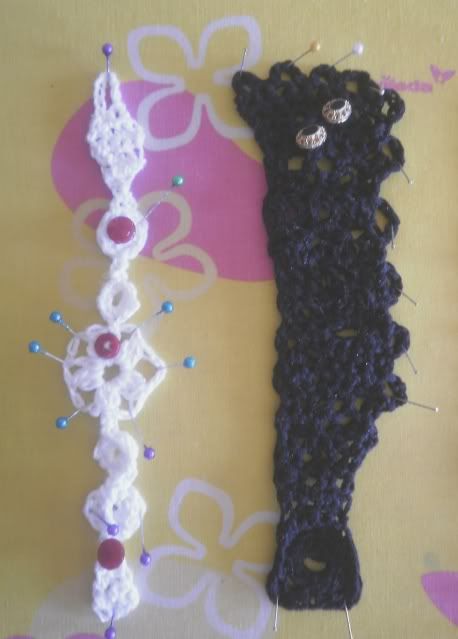 I also made two makrame bracelets:
and one woven:
I am not giving up and hope to make some more and better ones, so watch this place! :)