I stitched the blackwork biscornu yesterday. Is it only me, when I have plans what to do and what to stitch then there is suddently something I really must do first, and the plans are put off all the time?
I just read a lovely quote yesterday: "Don't procrastinate, put it off right now". LOL
So here it is, I didn't realise how tiny it would be. I made it on a srcap piece of material which was very small count, so that might be one reason. Used some Caron threads and a Glissengloss rainbow.
And here are the edges, even less sharp than the previous one, I am not even sure if it
IS
a biscornu any more. ???
You can see how tiny it has become.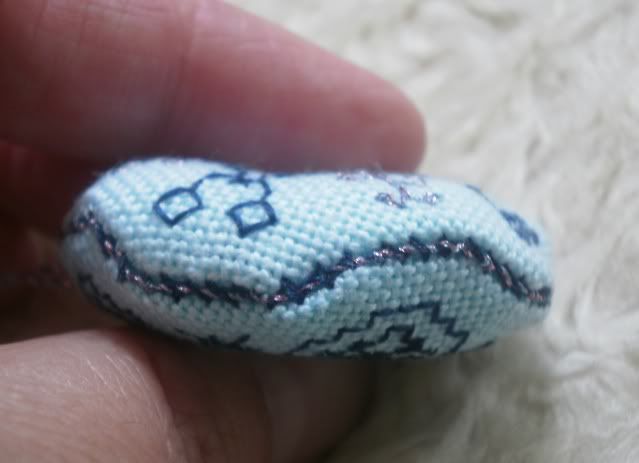 The next is: I made two cards from New Stitches not long ago, with lovely, simple and colourful designs, and since I have one more of the same type of card, I needed a third pattern. (There might be more in the magazine but I didn't feel like searching for it LOL) So this was born, and it is being stitched right now.