I have been away from the blog for quite a while, but I am back now. I crocheted another one of the little bags and took pictures of the steps, so here is how it was made. This part is only about the crochet, I will come back soon with the lining and putting in the zip.
I started with a chain of 40.
Then I did one single crochet in each chain.
When I reached the end, I turned but not the usual way. I turned around, if that makes sense, and did another single crochet on the other side of the beginning chain.
I hope you can see it here, at the bottom is the first row I made, and at the top I am just starting the other row in the starting chain.
So when I finished this row, I actually finished a round, and I had this:
It is good to remember that you finish a row when you are just at the opposite end from the starting tail.
After two more rows, with no increasing, you can see how the bottom of the bag starts to take shape:
And you just go on and on, round after round of single crochet. Easy as pie :)
Since I wanted the sides of the bag to be a bit slanted, I did one increasing. If you don´t want it but prefer a straight side, you can omit this step.
So I increased two stitches at both ends (you can find where exactly if you flatten the bag):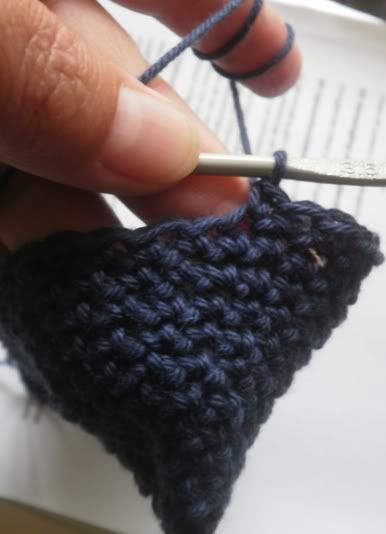 I crocheted two single crochets in the two middle stitches.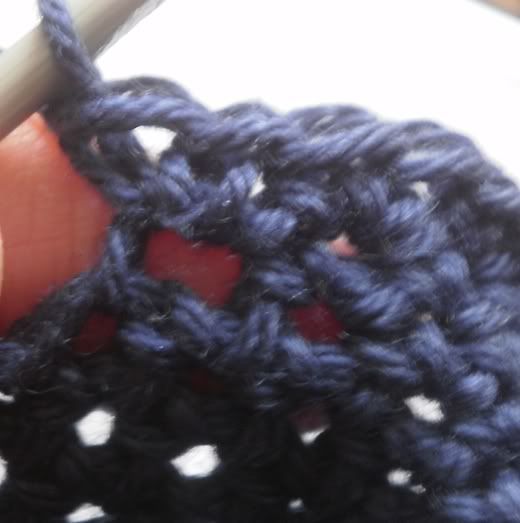 When the bag was 9 cm high, I did a row of double crochet. This is where I will weave in a string or a ribbon for decoration. Again, if you want, you can leave this out.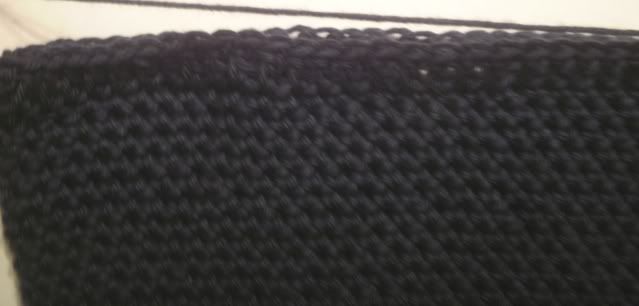 Then I went on with my single crochet again and when I reached the desired height, I did a final row of a kind of picot or wavy finish:
It goes like this: *one single crochet, one single crochet, chain two, single crochet in the next stitch* - and repeat between the *s.
This is what the edge looks like when done: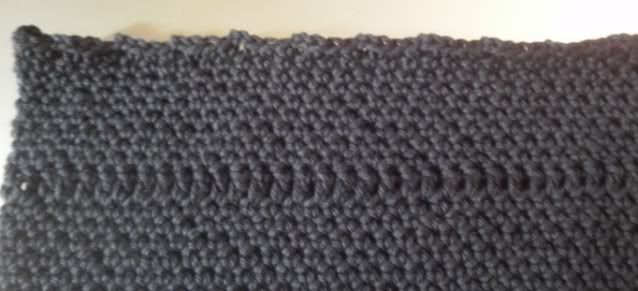 And this is the whole little bag. No sewing together needed.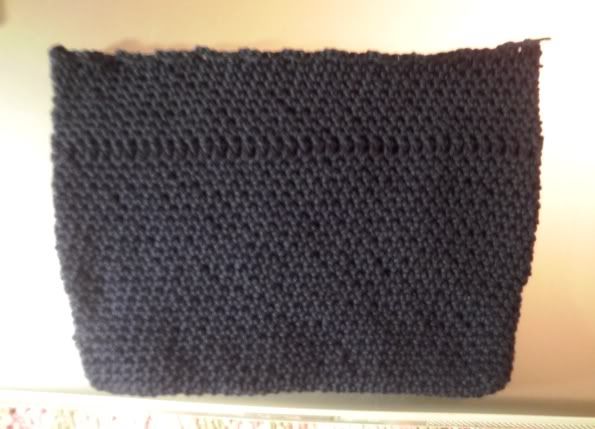 See you soon with the rest. And some more freebies to stitch. Watch this place :)