I made some more cross stitch patterns, can hardly wait to stitch them. I planned them in black and gold, stitched on white or perhaps some very light grey aida. The stars could be stitched as Smyrna stitches or Algerian eyes, as you prefer.
This could be a nice pincushion or ornament but would also work well for a card:
The next two are a bit bigger. Of course, you can always leave out a few lines or columns, since it is a repetitive pattern. I am planning to use them for a top of a wooden box and a notebook cover, if I ever get down to stitching them.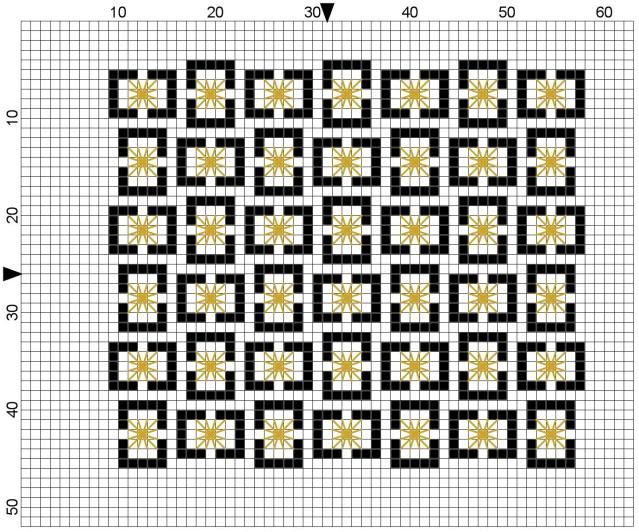 And a bookmark:
Of course, as always, feel free to change the colours. I would really love to see if someone stitches them.
I hope you enjoy them. Happy summer, everyone. :D