This free pattern can be finished in more than one way.
I made this little pincushion out of it. Still thinking whether to add a button in the middle or not.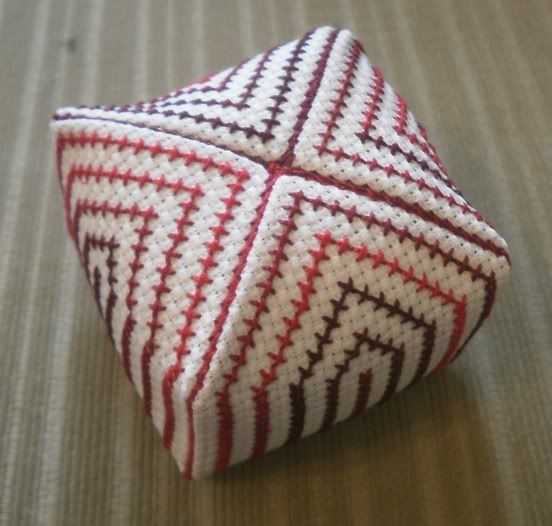 This is what it looked like before stitching a line of backstitch around it and whipstitching the sides together:
Here is the pattern for you. I drew it in blue, but I stitched it in my favourite DMC 115 colour. I think it might also look good in rainbow colours, feel free to experiment with it.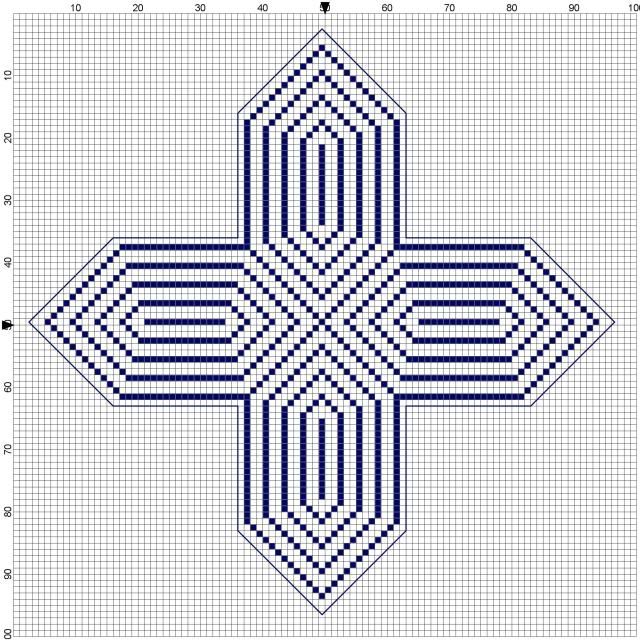 Since it is quite big, I made a cut off of a quarter of the pattern, to make printing easier, this is actually enough, you just turn it around 90 degrees :)
I really like how the pincushion turned out. But on the other hand, I am thinking to stitch it again in a flat version, perhaps for a cushion. But then I would use it turned around 45 degrees, like this:
I thought that this way I might need something to put into the corners. So I came up with this version. But again, I am not sure I will keep to these colours. (Sorry, my program doesn't let me turn the pattern 45 degrees.)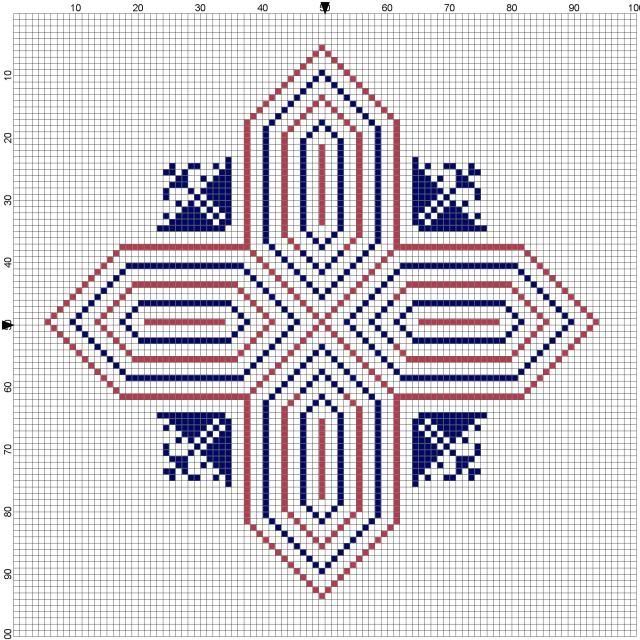 I find it interesting how the modern stile of the lines and the traditional form of the flowers meet. Hope you will like it too.