I made this little one yesterday and today:
It's on 16 cound Aida, stitched with white and pink satin thread. The button is actually pink, but the photo doesn't show it very well. On the other side I put a few small beads.
Here is the pattern. Remember, as this is not not a "pointed corner" biscornu, when you sew it together, match the green arrows with the green ones and the read arrows with the red ones. (They are not to be stitched.) Please, enjoy. :)
And now one of my WIPs. I am not a "big project" person, so even when I do something big, I choose it to be made of smaller parts. Right now I am working on an afghan. Instead of the original pink roses pattern I decided to stitch Celtic patterns on it. I have done two motifs so far:
the Celtic hound:
and the Celtic horse (this was finished a few days ago):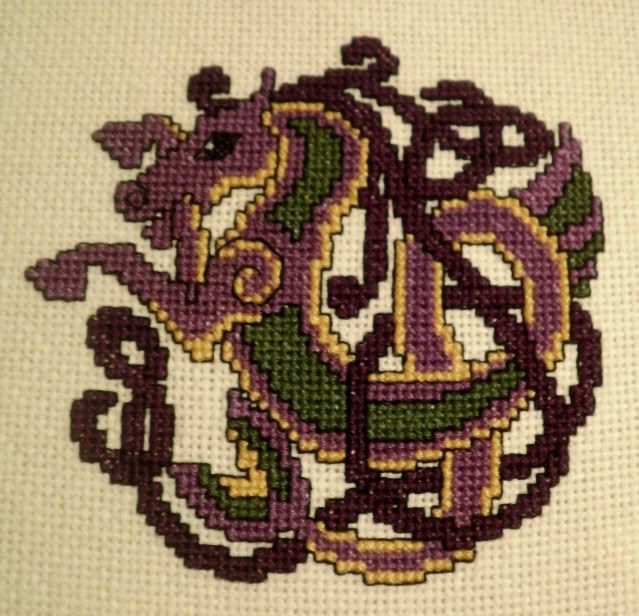 The whole afghan looks like this right now - actually, this is not the whole, just the middle of it, it is too big to fit in a picture :)
Next I am planning to do a Celtic knot.