I am so glad, I got some really nice feedback about the blackwork sampler, although noone had time to stitch it right now. I, however, could not stop myself, I enjoyed stitching it so much. I almost forgot how much I like blackwork.
So first, here is the second part finished:
I am giving you the third and final part now: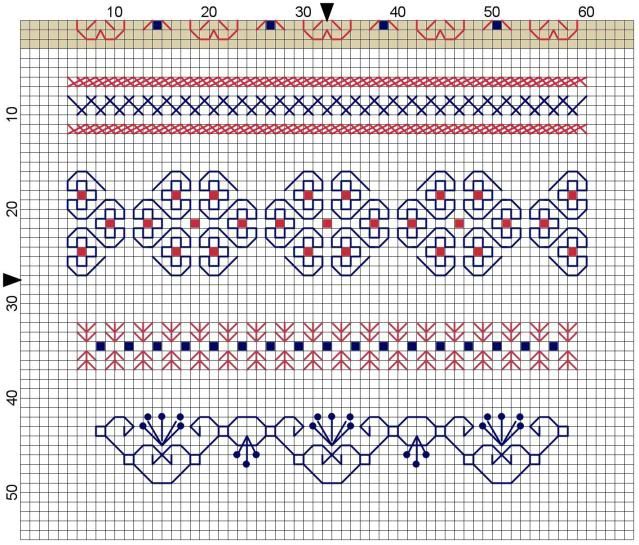 The first lines are herringbone stitches.
And this is what it looks like in my version:
And finally, a picture of the whole. I finished the sides with hemstitching, this was the first time I did it, and it went quite well. I was so proud of myself. When I was all finished, I realised that I miscounted somehow and on one side the margin I left was wider than on the other. So had to frog it, cut it and re-stitch again, but that didn´t turn out so well because I had to fold it on the line of the previous withdrawn threads, and became a bit wobbly. I am not very happy about it but there is not much I can do about it now. It will teach me not to be too proud of myself. :-/