Hi, Friends,
Due to a terrible backache I have to stay at home and lie in bed almost all day. :( Not the best thing at the beginning of the school year. But that means I have time for knitting and stitching.
I have stitched the first part of the blackwork sampler, so I am publishing the second part. As you can see, I have already done one line of that part, too.
The grey area is the overlap between the first and second parts.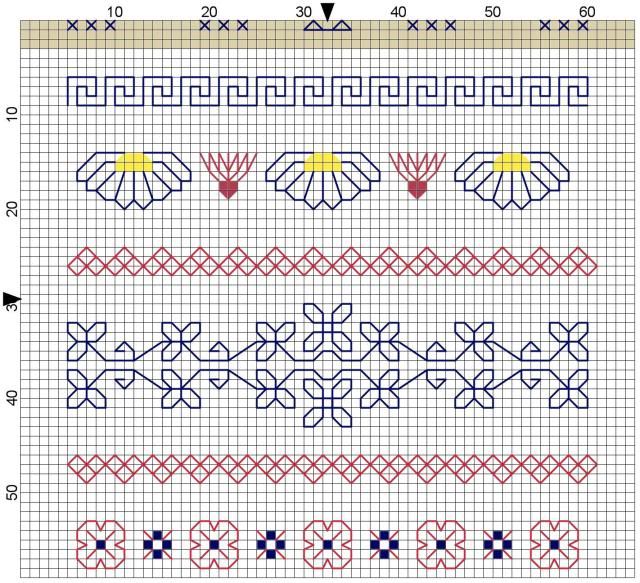 Happy stitching everyone. :)