I made some christmas tree patterns two years ago, and I just realised they have never been published here. Originally I only made a few of these, with initials of some friends, and now I completed the pattern to make a whole alphabet.
Here are photos (not too good ones, sorry) of two of them stitched. As you can see, I used a variegated thread to stitch, and added some beads to the seam on the first, and made a mini-bag out of an Aida-band on the second.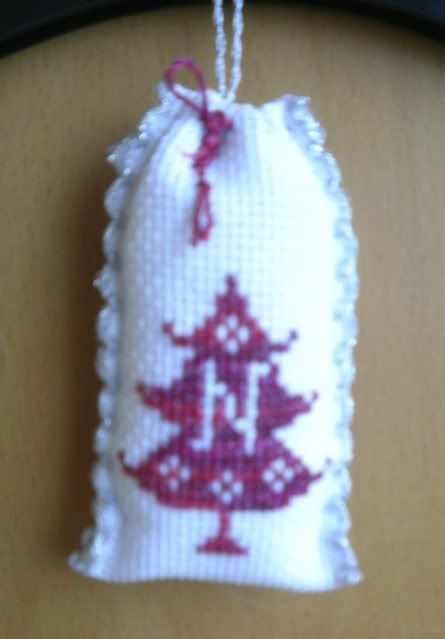 I hope you will like the pattern.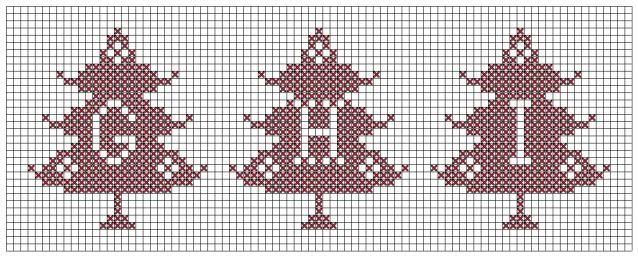 And finally, here it is without a letter if you want it that way, and the matching piece that I used for the back. Of course, you can use some patterned fabric for backing, or you can simply glue the stitching on a card.