Hello, everyone. I have moved. I had to do it in a very short time, had a week to pack and arrange lots of administrative things, then travelled 3 days. And I have been working at my new workplace for a week now and enjoy it a lot. But didn´t have much time or energy for my hobby.
But today, finally, I managed to sit down with my program and finish the blue alphabet I started to design before moving.
Here it is: first a full picture, and then broken down into four pieces for easier printing. I also added the 10x10 lines to these, and tried to shade 3 rows and columns for overlap - I hope I didn´t make a mistake there, it was my first time. Not as easy as it seems. :) Hope you enjoy it.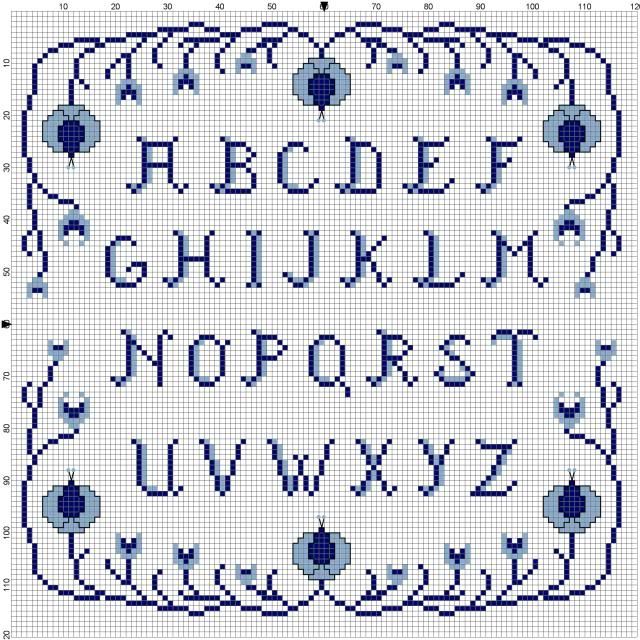 And as promised, I am doing a GIVEAWAY to celebrate that my blog has attracted 20000 visitors. The price will be a pack of threads and fabric, with some unusual ones included. Cannot post a picture right now because some of my things still haven´t been unpacked but will do so soon.
The winner will be selected from those who post a comment and answer this question:
What type of patterns would you like to see in the future?
Looking forward to your answers. I will draw the winner next weekend.
See you soon.